BizHub Partners
We would like to thank our Partners for assisting us support our local Maroondah businesses.
Aughtersons Lawyers
Aughtersons has an excellent reputation in the greater eastern region not only for the high quality and standard of legal services the firm provides, but also for their support and voluntary involvement in many community activities.
The practice offers the range of service appropriate to the broad needs of its regional largely suburban based community.
The focus is on providing relevant advice in the areas of:
General Commercial Law
Family Law
Litigation
Conveyancing, Property, Wills and Probate.
Our client base ranges from individuals and families to complicated business enterprises and local government organisations.
We aim to provide capable advice in most legal areas, but do not pretend to be all things to all people.
Century 21 Unlimited Real Estate Ringwood East
As the name implies, at CENTURY 21 Unlimited Real Estate Ringwood East we're locals. We love our community and have a deep understanding of our local property market.
With a combined real estate experience of nineteen years the team at CENTURY 21 Unlimited Real Estate Ringwood East owned and operated by Jennifer Newman, takes the time to understand what it is you need and then partners with you to provide a tailored service that caters to your unique circumstances.
Whether you're looking to buy or sell, rent or lease, upgrade or downsize, invest or occupy the team at CENTURY 21 Unlimited Real Estate Ringwood East have the expertise to ensure the entire experience is hassle free and gets you the best result at the best price.  Local knowledge - Global backing
Take a few moments to meet our team of experienced real estate professionals, then give us a call on 03 9259 4300 to discuss how we can help you realise your property dreams.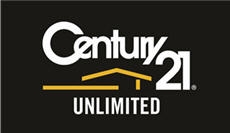 Eastland Shopping Centre / QIC
Eastland has been designed to create an engaging experience and vibrant and evolving urban community, bringing together the finest in contemporary gastronomy, fashion, style and design.
A $665 million redevelopment has transformed Eastland into one of Melbourne's most progressive and exciting urban shopping, entertainment and leisure destinations — delivering a world-class retail offer and an authentic Town Centre for Ringwood.  The transformation offers 131,000sqm of retail space, hosting new international and iconic brands including David Jones, Target, H&M, UNIQLO and more than 350+ speciality stores.
Eastland blends striking architecture and innovative design to create a superior new urban address that appeals to a burgeoning trade area and draws people from across Melbourne.
The Ringwood Town Centre sets a new standard for quality, service and amenity, featuring exceptional retailing, contemporary al fresco dining incorporating signature restaurants, as well as generous public space for an integrated mix of activities.
Extensive cover options can be tailored to your business
Assets and legal liabilities are covered in one policy
Levels of cover can be adapted to suit your needs
You only pay for the cover options you require
RACV Business Insurance also offers you the benefit of no brokerage fees and the option to pay your premium by the month.
For further information about this product or to obtain an obligation-free tailored visit RACV Business Insurance or call us on 13 7228 (13 RACV).
RACV Business, Farm and fleet Insurance is issued by Insurance Australia Limited ABN 11 000 016 722 AFS Licence No 227681. The RACV Brand is used under licence from RACV. A Product Disclosure Statement ("PDS") is available and can be obtained by calling 13 RACV or online at www.racv.com.au. You should consider the PDS when making any decision about these products.
www.racv.com.au/business-solutions/insurance
Sage Hotel - Ringwood
Everything at your doorstep!
The brand new 120-room Sage Hotel Melbourne, Ringwood spans five floors atop the Eastland Shopping Centre in Ringwood. Enjoy the convenience of having the shopping centre at your doorstep and the comfort and hospitality that Sage offers including free Wi-Fi, a coworking space, a gym and more.
Throw out your old expectations of what a hotel should provide and welcome the Sage experience. Whatever we thought could help create a hassle-free and comfortable zone, we've provided.
Sage Hotel Melbourne, Ringwood will be bringing you innovative concepts in dining, offering a full-service restaurant and bar within the property.